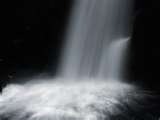 RIVER GLORY (OF LIFE) INTERNATIONAL MINISTRIES
17124 HAYES DETROIT, MI 48205
E-MAIL: RIVERSOFLIFEINTL2010@YAHOO.COM

TELEPHONE# 313-469-1242


SUNDAY MORNING GLORY PRAYER 10:30AM

MORNING GLORY WORSHIP SERVICE 11:00AM

WEDNESDAY EVENING PRAYER 6:00PM
BIBLE STUDY 7:00PM

THURSDAY MEN'S PRAYER 12NOON

FRIDAY EVENING YOUTH PRAYER 7:00PM

DAILY PRAYER:
Mon, Tue, Thur, & Fri 4:00AM

Wednesday* 3:00AM

MONTHLY SHUT -IN PRAYER: CALL THE CHURCH FOR UPDATES!





OH! THE GLORY OF GOD'S PRESENCE


****** ****** ****** ****** ****** ******

RIVERS OF LIVING WATERS INTERNATIONAL MINISTRIES
1027 THURMAN RD
STOCKBRIDGE, GA 30281

SUNDAY: MORNING GLORY WORSHIP SERVICE 12:00 NOON

COME AND EXPERIENCE THE HOLY WORD OF GOD AND HIS HOLY FIRE!


WEDNESDAY PRAYER AND BIBLE STUDY 7:30 PM

FRIDAY: PRAYER - 9:00 PM

TUESDAY 4:00 AM PRAYER

****** ****** ****** ****** ****** ******



Apostle Michele L. Dixon, Sr. Pastor * Bishop Robert & Prophetess Miranda Dixon * and Prophetess R. Jenkins