SCHOOL OF THE PROPHETS, INC.
THE PROPHETIC VOICE

~ PRESENTS ~

THE SCHOOL OF THE PROPHETS CONFERENCE - 2018
"THE NEW NOW GLORY OF A NOW GOD!!!"


Now unto Him that is able to do exceeding abundantly above all
that we ask or think according to the power that worketh in us...
EPHESIANS 3:20


THURSDAY, MAY 3, 2018 - Sunday, May 6, 2018

at

Hilton Garden Inn - Orlando at Sea World
6850 Westwood Boulevard, Orlando, Florida 32821
RESERVATIONS: Ask for Rivers of Living Waters Group
800-449-1619 or 407-354-1500

REGISTRATION PAYABLE THROUGH THE LINK PROVIDED BELOW*
(Payable through PayPal or Credit Card of choice.)


Holy Convocation and weekly Services are recorded and will/are available by request as well using the email link below or by telephone: leave your name and mailing address. Donations toward this ministry are accepted through PayPal, debit or credit card on this site.


Call the Church Office at (313) 469-1242 for further information and/or email: riversoflifeintl2010@yahoo.com.

CLICK BELOW TO REGISTER FOR THE SCHOOL OF THE PROPHETS 2018.

Thank You!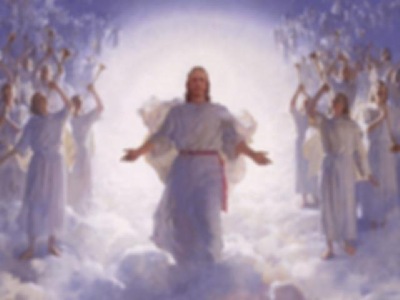 Thursday, May 3, 2018
Service @ 7:30pm

Friday, May 4, 2018
Prayer at 12:00pm and Service at 7:30pm

Saturday, May 5, 2018
Prayer at 12:00pm, Service at 2:00pm and 7:30pm

Sunday, May 6, 2018
Glory Service at 11:30pm and Banquet at 5:30pm


ROOM RATES:
King or Double Rooms - $129 + TAX
Breakfast $9.95 per person for Adults

For more information contact:
Sister Angela Christian 248-632-4631
Sister Sandra Cochran 813-507- 2420
Church Email: RIVERSOFLIFEINTL2010@YAHOO.COM