RIVER GLORY & RIVERS OF LIVING WATERS INT'L MINISTRIES, INC.
PRESENTS
THE "PROPHETIC VOICE OF THE PROPHETS"

SCHOOL OF THE PROPHETS CONFERENCE - 2019 NINTH ANNUAL EVENT

"ACTS OF GOD"
THEME: THE DAYS OF THE SUPERNATURAL WALK
DAYS OF THE SUPERNATURAL AWESOME
THE DAYS OF AWESOME, PROFOUND, STRANGE ACTS OF GOD


GENSIS 5:24 AND, ENOCH WALKED WITH GOD: AND HE WAS NOT; FOR GOD TOOK HIM.

HEBREWS 11:5 BY FAITH ENOCH WAS TRANSLATED THAT HE SHOULD NOT SEE DEATH; AND WAS NOT FOUND, BECAUSE GOD HAD TRANSLATED HIM; FOR BEFORE HIS TRANSLATION HE HAD THIS TESTIMONY, THAT HE PLEASED GOD.

ISAIAH 28:21 FOR THE LORD SHALL RISE UP AS IN MOUNT PERAZIM, HE SHALL BE WROTH AS IN THE VALLEY OF GIBEON, THAT HE MAY DO HIS WORK, HIS STRANGE WORK; AND BRING TO PASS HIS ACT, HIS STRANGE ACT.


THURSDAY, MAY 16 - SUNDAY May 19, 2019

at

Hilton Garden Inn - Orlando at Sea World
6850 Westwood Boulevard, Orlando, Florida 32821
RESERVATIONS: Ask for Rivers of Living Waters Group
800-449-1619 or 407-354-1500

REGISTRATION PAYABLE THROUGH THE LINK PROVIDED BELOW*
(Payable through PayPal or Credit Card of choice.)
$50.00


Holy Convocation and weekly Services are recorded and will/are available by request as well using the email link below or by telephone: leave your name and mailing address. Donations toward this ministry are accepted through PayPal, debit or credit card on this site.


CLICK BELOW TO REGISTER FOR THE SCHOOL OF THE PROPHETS 2019.

Thank You!

Call the Church Office at (313) 469-1242 for further information and/or email: riversoflifeintl2010@yahoo.com.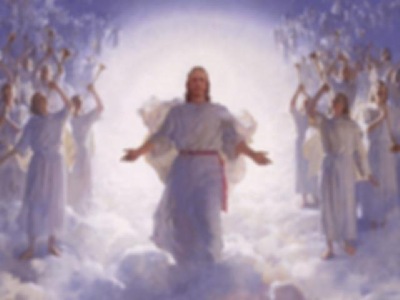 Thursday, May 16, 2019
Service @ 7:30pm

Friday, May 17, 2019
Prayer at 12:00pm and Service at 7:30pm

Saturday, May 18, 2019
Prayer at 12:00pm, Service at 2:00pm and 7:30pm

Sunday, May 19, 2019
Glory Service at 11:30pm and Banquet at 5:30pm


ROOM RATES:
Double or King Rooms - $134 + TAX (includes Breakfast)
Double or King Suites - $164 + TAX (includes Breakfast)


For more information contact:
Sister Angela Christian 248-632-4631
Sister Sandra Cochran 813-507- 2420
Church Email: RIVERSOFLIFEINTL2010@YAHOO.COM

SCHOOL OF THE PROPHETS CONFERENCE APPAREL IS: BLACK FOR ALL DAY AND NIGHT SERVICES.

MORNING PRAYER:WHITE APPAREL
SUNDAY MORNING:WHITE ROBES OR WHITE ATTIRE
SUNDAY BANQUET:MAY 19, 2019 AT 5:30PMROYAL BLUE AND SILVER