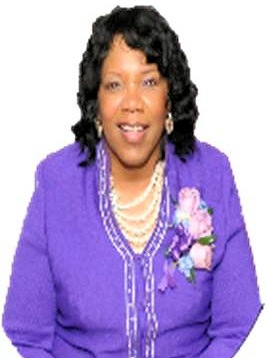 GREETINGS TO YOU!

AND, AGAIN WE SAY WELCOME TO THE RIVER!
THANK YOU FOR VISITING WITH US. WE WANT TO GIVE YOU
THE OPPORTUNITY TO STAY IN TOUCH WITH US. WE ARE IN
THE END TIME AND GOD IS TRULY POURING OUT OF HIS SPIRIT
UPON ALL FLESH!

JOEL 2:28

YOURS IN CHRIST JESUS,

APOSTLE MICHELE L. DIXON, SR. PASTOR
RIVER GLORY (OF LIFE) - DETROIT, MI
AND
RIVERS OF LIVING WATERS - STOCKBRIDGE, GA.
INTERNATIONAL MINISTRIES

ONE CHURCH IN TWO LOCATIONS!

Pastoring along side of me in Detroit is Bishop R. Dixon and his wife Prophetess Miranda Dixon and Prophetess R. Jenkins.


Pastoring along side of me at the Stockbridge, GA is Prophetess & Pastor Darlene Christian.

There is a River, the streams whereof shall make glad the City of God the Holy Place of the tabernacles of the Most High. God is in the midst of her; she shall not be moved: God shall help her, and that right early. Psalm 46: 4 -5.

Proverbs 29:18 says "where there is no vision, the people parish. Our vision is to minister to the whole man - spirit, soul and body and to reconcile man back to God through the blood of Jesus Christ according to His Word in Romans 5:9-11. God has given us Divine instructions and revelations to minister to all people in need.

Oh! The Glory of His Presence!! We welcome Him and Extol Him!! We lift Him High!

We believe that the Bible is the inspired Word of God according to II Timothy 3:16 and that this Word in it's completeness is for today!
Come, and experience HIS Glory!

To God Be All The Glory!!